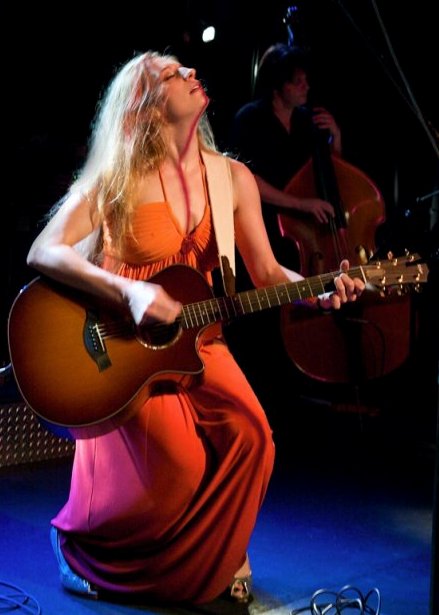 We at Savvant Music are very excited because our own Fort Collins music scene is in for a special treat when Tori Sparks graces the Nonesuch Theater with her bluesy vocals and intensely rhythmic groove. Tori paints a sexy and sultry sound that's a joy to hear in any venue, but the intimate theater seating of the Nonesuch Theater should be the perfect setting to hear this marvelous songstress.
You may have read our previous story about Tori at SXSW, so here is a chance for our local Northern Colorado friends to hear for yourselves that this lovely young singer is a true gem.
If you can't make it to the Nonesuch this Sunday, you'll have a second chance to see Tori play at The Rock 'n' Soul Cafe in Boulder the following evening, August 9th, starting at 7:30pm.
Facebook events for both gigs can be found here:
Learn more about Tori at her website, ToriSparks.com, or on Facebook. You can also read about Savvant Music's web site at this article link: http://savvantmusic.com/2008/04/07/tori-sparks-in-austin.