What is this?
These are recommendations for artists we here at Savvant Music think everyone should know about. These are bands that are outstanding performers, who write their own incredible music and who could, someday, change the face of modern music.
What should I expect?
Positive reviews of great bands. If you want to read a pithy, witty, scathing review of some poor artists' best effort, try The Rolling Stone. If you want to know about little known great bands and why we like them... this is the place.
What genres?
Well, we're starting out with a rock and roll focus, but we will quickly expand to cover whatever genres lie at the intersection of what you request and what we enjoy. This might come to include jazz, funk, country among other genres.
Who picks these great bands?
We do, with help from you. I'm Anny Randel, one of the founders and the President of Savvant Music, which is a small corporation operating out of Northern Colorado. We have a staff of hand picked reviewers who find bands we consider for the Savvant Music Family. I make the final decision on all artists included in this family and recommended on this site.
What makes you the expert?
Nothing. Nothing except a passion for music, an sense for what makes music "real" and unique, and an overwhelming desire to change the world, by bring exposure and opportunity to great artists and great artists to people who care about music.
Recommendations
We've been scouting bands across the US for almost three years now, and we've found some great artists we'd like to share with you.
Here are a few... Click on the band's name header for an in depth review!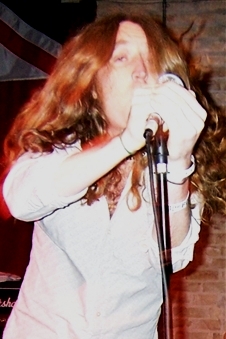 New classic rock might sound like an oxymoron, but this band rocks out new music in a classic way. We heard this awesome young group at SXSW 2008. Click here to go to The Answer Artist Page, and you can read more about them on our blogs, or at their web site or their myspace page. You can also read our interview with front man Cormac Neeson.
Buy their music:
Albums available on iTunes:
Or on Amazon.com:

Straight ahead rock.

This band has it all! Explosive instrumental, hot, passionate vocals and a live show that will leave you hoarse from screaming for more.
Buy their music:

Love
Released Dec 19, 2005

Click here to buy:
You can also purchase their albums performed as Population 1 on iTunes!
Click here to buy Population 1 albums on iTunes:
DramaGods Update!!!!
This band is ON HOLD as Extreme reunites and steals away front man Nuno Bettencourt and drummer Kevin Figuerido! Ouch! Hurry back guys! We love you as DramaGods!
What's up now?
We've just added an artist page for The Answer, and the long awaited interview of Cormac Neeson, front man for The Answer is finally posted in our blogs! Also there... the latest information on what we're doing and who we're finding that's worth listening too!
Next we'll be writing up a recent interview with the all women Americana/Rock group Blame Sally -- they're awesome.
We're also working with our local musicians associations, FoCoMA. to help support local up and coming artists.
If you have input as to bands we should see, please post a comment on our blogs! We'd love to hear from you.
Support Savvant Music
You can help support our mission by buying from links in our pages, and/or from our store, TheSavvantStore.com. We get a small commission on all sales through these links, but if enough of you by stuff you were going to buy anyway through these links, we can raise enough money to bring more artists into view!